Has your dentist determined that you need a root canal in South Bend? If so, know that root canals are a very common dental procedure that save millions of teeth each year. Root canal procedures can eliminate pain while preserving your smile's health.
What is a Root Canal?
When advanced tooth decay occurs, the soft pulp inside the tooth can become infected. This can cause severe discomfort and requires treatment from a dentist as quickly as possible. Root canals eliminate the infected pulp and relieve any pain you are experiencing.
When Are Root Canals Necessary?
Once a tooth's pulp is severely damaged, it usually cannot heal on its own. However, a root canal can often help you save the tooth and repair your oral health. The following signs indicate that dental root canal treatment may be required:
Persistent tooth pain, which may be moderate or severe
Oral sensitivity
Disrupted sleep due to oral discomfort
Deep cavities or discoloration
Swelling along the gum line
What Type of Dentist Provides Root Canals?
The root canal procedure is administered by a general dentist or an endodontist. While many cases can be treated at our office, we may refer you to an endodontist if your case is severe or complicated. Call us today if you suspect root canal therapy is necessary.
What Happens During Root Canals?
In many cases, simple root canals can be completed within one to two hours. Here's what to expect during the procedure:
First, the dentist numbs the tooth so that you don't feel any discomfort.
Then, a small shield is placed in the mouth to isolate the affected tooth.
The dentist makes an opening in the tooth's crown to access the pulp chamber.
The infected pulp is removed, and instruments are used to clean and shape the canals. Fluid is pushed through the exposed canals to remove debris and disinfect them.
A rubbery substance is used to fill the canals, and then the canals are sealed.
Lastly, a natural-looking root canal crown is used to cap and protect the tooth from future damage.
How Much Will a Root Canal Cost?
The cost of root canals typically depends on how severely damaged the tooth is and what must be done to prepare it for treatment. Other factors determining the cost are the number of roots in the tooth and whether a general dentist or endodontist is performing the procedure. At your appointment, our dentist will outline your treatment plan and answer any questions you have about insurance or payment. Give us a call to schedule an appointment.
Are There Different Types of Root Canals?
Standard root canals are usually performed on molars, but they also can be used for front teeth. An alternative to standard root canals include apicoectomies, which removes the tip of a tooth's root. Children may undergo a pediatric pulpotomy, which removes diseased pulp but does not affect the nerve.
Does a Dental Root Canal Cause Pain?
Although you may have heard that root canals are painful, the reality is that they are used to relieve pain – not cause it. A root canal dentist also uses local anesthetics to ensure patient comfort throughout the procedure. If you're experiencing persistent oral pain, don't put your teeth at risk. Call us now to learn more about our pain-relieving options.
We Are Open!
We are open to serve you. Your health and safety are our top priorities.
We are following state and CDC guidelines to responsibly deliver needed care. Please view our enhanced safety and infection control measures here.
Book Online Now
Complete the form below to book your appointment today.
See How We're Helping to Deliver Safe Smiles Everyday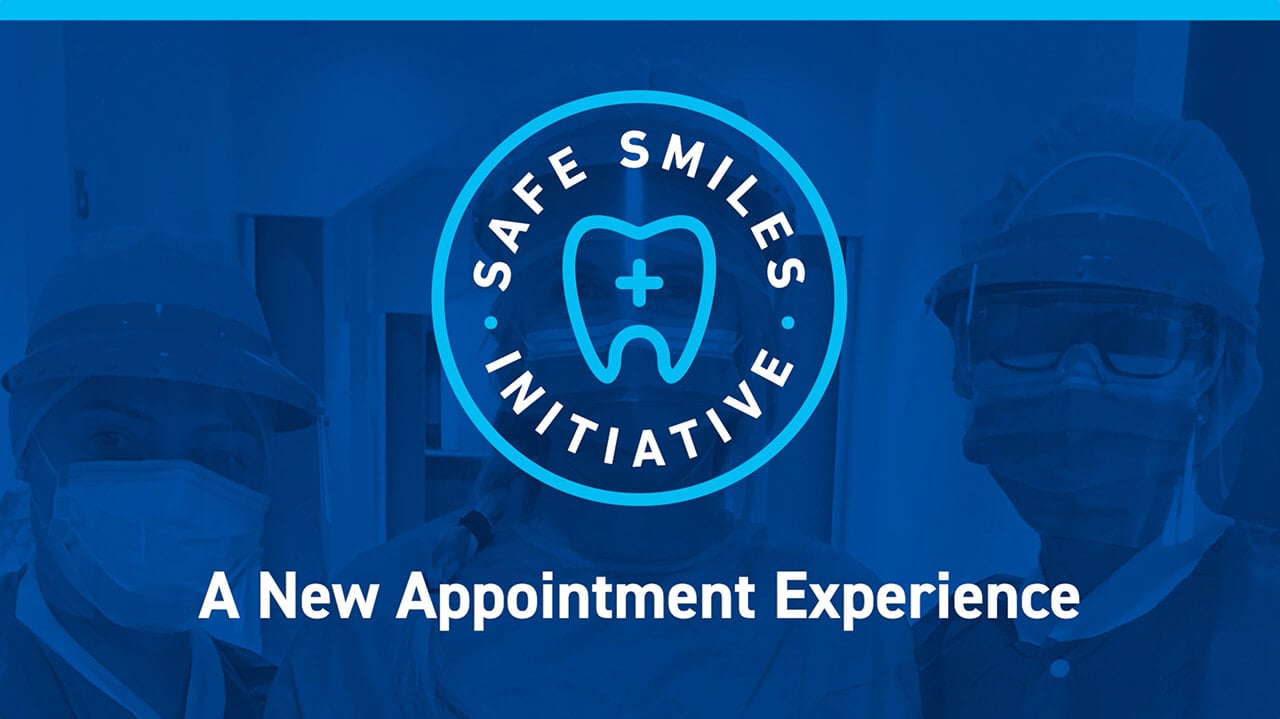 CareCredit
CareCredit is a healthcare credit card designed for your health and wellness needs. Pay for the costs of many treatments and procedures through convenient monthly payments.
Our patients leave smiling


Dr Lauren was the best with my special needs daughter. The team was great. Made all the accommodations she needed to get her teeth taken care of. Thank you so much and we will be back

Rae B.



the dentist keizer i believe was his name who has taken over all my dental work since i was about 20 has been amazing. super friendly, explains things so i fully understand, and even goes above and beyond to make me feel comfortable with my fear of needles and anxiety. i work in a pharmacy and not only do i reccomend him to all my unhappy aspen dental patients, but i have also brought my son and m…

Alyssa W.



Every thing went smoothly and (my teeth) had improved from the last time I was there. Can't ask for more…..

Frances W.



The service was excellent from the moment I walked in. The entire staff had a genuine, welcoming smile and seemed to care about every client. I have rarely seen such authentic friendliness and caring in a service industry. Truly – I was highly impressed with my experience.

Lori H.



Very patient friendly, not many people like going to the dentist but everyone in the office makes it a pleasurable experience.

Debbie S.



Any doctor/dentist visit can be stressful but it's anything but that at The Dental Center. You all have made my visits very pleasant.

George K.



Took my 5-year-old to get cavities filled, he actually fell asleep! I got to stay with him the whole time. The staff was amazing, I would highly recommend this office.

Angela F.



If you need a dentist and are scared due to past experiences don't worry, go to the dental center of Mishawaka and not only will your teeth look good and will show them off with a smile but you'll smile because you had a great time with the great staff.

George K.



It was my first time at the center but it felt like i was always going there because the service, the staff were all great! Best place to go

Carine U.



I'm a mom of 6, and tend to put off self care things that I don't deem nessicary (which means very few visits to dentists for me). I had an emergency and they were able to get me in promptly and took care of the problem. Aside from the efficient and professional manner they handled my broken tooth, I was impressed by how they didn't make be feel bad for neglecting my teeth for so…

Kellie C.



This convenient and clean facility is staffed with courteous and professional people, who seem genuinely concerned with the patients. Jessica in particular was very helpful.

Sen M.



I honestly feel like I'm treating myself every time I have an appointment!

Lisa B.



We have been with The Dental Center for about 6 years now and have never been let down with the quality of service and knowledge. Thank you!

Clarissa L.



They are good to deal with and treat you with respect and make you feel at ease

Maury B.



Dental and office staff are very professional, friendly and punctual. As a working professional, I appreciate the timeliness and efficiency and expertise during my visit. I wouldn't go anywhere else for my dental care.

Carol G.



Great place! Love the employees!

Marci G.



Really nice staff and they did great work!! Dr Kaiser (not sure on spelling) extracted two of my son's teeth without my son making a peep!!!

Jozette C.



Great experience for our grandson. He goes back and has never complained about anything. We also took our 3 son's there.

Kimberly H.



Love having my teeth cleaned by Deanna! She takes her time and is so personable!

Amber B.



The staff is very friendly. I always have a good experience when I go there.

Dan L.



Dr.Reed was so patient and caring while pulling my 3yr sons tooth along with her two assistants they talk to him and made sure he was relaxed and calmed him when he was anxious. I couldn't have asked for a better staff

Samii L.



Very friendly staff, will be Back! Fast appointment, for a limited exam!

Amber K.



Cordial and knowledgeable staff

Antonio A.



Everybody is so friendly. I love this place!

Nick R.



After screening many other pediatric dentists, I found The Dental Center of Goshen. Their customer service was exceptional and they were thorough, kind and professional during my daughter's visit.

Grace B.



Jan 2018. Great staff here at the Granger office. Cheryl is an excellent hygienist. My wife and I have been coming here for a few years. Beautiful reception area to relax before your appointment.

Gerard E.



Every thing went smoothly and (my teeth) had improved from the last time I was there. Can't ask for more…..

Frances W.



Prompt, courteous service. Everyone is personable.

Erma M.



The care and customer service here are top-notch. My hygienist, Heather, is careful, detailed, and thorough. She explains what she is doing every step of the way. I would recommend the Dental Center to anyone looking for a dental service center.

Joel D.



Great and friendly service.

Jaime B.



EVERYONE was friendly and so kind. They made my family and I feel special and like we have been going there forever not just for the first time.

Lisa L.



My family and I just recently moved to this area. We were pleasantly surprised to find such a wonderful and caring staff. EVERYONE from the receptionist to the dentist to everyone in between were friendly, kind and took the time to listen to our questions and fears. We left happy and thankful to be in such good hands!

Lisa C.



The staff are VERY nice and there was a TV in the room.

Kamryn A.



Terry is very thorough and friendly and makes the experience very pleasant.

Julia E.



Friendly, caring , short wait time, thorough

Maurshane H.



Nobody LIKES going to the dentist. But if you have to go to the dentist, this is where you ought to go.

Scott S.



Very good with children. Very thorough with exams and questions. Enjoyable experience.

Myles M.



Excellent customer service from the entire LaSalle Dental Center staff!!

Don H.



Fast Service and friendly people…

Landon D.



Location, staff is nice and dentist is thorough.

Linda H.



Quick, fast, no-nonsense, friendly and competent help

Patricia B.



Very friendly staff-candy the dental technician is just super

Benjamin W.



Prompt service, little wait time, great hygienist

Monica N.



Everyone is so kind, caring and friendly!

Courtney H.



Dr. Cochran is so great at what he does and the staff are all friendly and knowledgeable. They made going in for fillings so much better than I could have thought possible. Nice to see people who enjoy what they do and genuinely care about making you as comfortable as possible. Also my fillings are exactly the same shape as my own teeth so my bite didn't change! Thank you, thank you, thank y…

Jaclyn B.



Great service from dental assistant & dentist

Tracey L.



Professionalism manner of the staff, dentist was very knowledgable and have a good sense of humor.

Rachael M.



Very professional staff.

George O.



I am terrified of the dentist and dread going and the entire staff were gentle and upbeat and kept me at ease. I have no nerves about returning for my next routine cleaning.

Katie K.



Ease of appt and staff are great!

James T.



I would recommend this office to anyone. From the girls in the front all the way back…they are professional, caring, and amazing.

Angie A.



Everyone we came into contact with were very pleasant and friendly. I was very relaxed in Your environment and felt welcomed from the start to finish

Brooke G.



Freindly and caring staff and dentist. They explain everything they are doing. They make sure you like their work before you leave.

Debbie S.



I had a busted tooth 2 days before Thanksgiving…that I considered an emergency because of the pain and danger of infection. I came to this place with alot of aprehension due to a horrible past dentist. Dr Douglas was the friendliest dentist ive met. His dental asst was awesome and explained everything up front. The extraction was painless, which was a pleasant surprise! He made sure I was al…

Randy H.



Great staff and very good with kids.

Alexis W.



Everyone is very friendly and knowledgeable. My whole family now goes here.

Sonya M.



The hygienist, Julie is very nice and made me feel very comfortable.

Karen K.



Two of my children had work done. The staff was AMAZING!! They were very kind, patient, professional and they answered every question I had and also kept my children informed about what they were doing to them. I would recommend this dental office for anyone, especially for kids.

Anne S.



Wonderful staff, got me in fast.

Gina C.



We love the staff at this dental clinic, always professional and kind.

Abbigail H.



Amazing, friendly, patient, funny, professional, informative staff. They were wonderful to my children.

Bowen S.



Always a friendly staff

Hailey A.



The staff is great at their job. I trust them and know my time, comfort and level of understanding is a priority. I have never waited more than a few minutes for my appointment. The work is high quality.

Kim C.



The staff was incredible. My whole experience was more than I could have ever expected. Amber is amazing at her job. Thanks for everything you guys do!

Vanessa G.



Very friendly staff. Efficient. Clean

Jill K.



I hadn't been to the dentist in at least 3 years, and I was very self conscious of my teeth. I was scared going to the dentist because of what they would say, and make me feel bad for letting my teeth get so bad, but it was the exact opposite. Everyone was so kind and set up a treatment plan based on what I wanted to get done, I wasn't pressured into anything I didn't want done. The dental h…

Alexis B.



Friendly, thorough, and competent service/treatment

Daniel S.



The staff has always been curteous and professional. Also they explain everything so you have no surprises.

Duane B.



Very helpful!

Frederic D.



Doctor was very friendly,explained everything,staff was also very friendly!

Magaly G.



The dental assistant and the dentist are both so great with my son. He's 3 1/2 and has been going to them since he was 1 and he loves going to the dentist.

Austin S.



Service is great.

Broc D.



The gentle care given and the wonderful people that work there.

Gretchen M.



Love the dentist she is very personable and considerate. Great outgoing personality. (Female dentist not the male)

Kai N.



Cause i love the effectiveness that yall give every patient and nothing is rushed and everyone recieve the amount of attention needed

Ronald J.



Friendly and thorough service.

Susann N.



Good people mmm

Victor K.



So polite & friendly !

Lilly H.



Everyone was very nice. I liked how my options were explained to me and then received a statement that clearly indicates the financial responsibility of each procedure.

Randy N.



Friendly staff and they cared about my dental needs.

Ariadna R.



Because the office has taken care of me

Maurice B.



They are good to deal with and treat you with respect and make you feel at ease

Maury B.



Today my son had unexpected extraction's, due to infection. Dr. Jess, and another woman I can't remember her name, dark hair, made a super traumatic event so much easier. My son was Waylon, and I was the mom crying in the corner and holding his feet. You guys were all so sweet and got a tough job done! I loved dr. Jess absolutely so patient and thorough! I was so relieved when it was d…

Brittany T.



My experience was wonderful! Dr & staff were very friendly & put me right at ease

Kelly C.



Today my son had unexpected extraction's, due to infection. Dr. Jess, and another woman I can't remember her name, dark hair, made a super traumatic event so much easier. My son was Waylon, and I was the mom crying in the corner and holding his feet. You guys were all so sweet and got a tough job done! I loved dr. Jess absolutely so patient and thorough!

Brittany T.



U r great with the my daughter and she loves to come and see Emily

Amy J.



Dr was amazing

Crystal Z.



Competent and very nice folks.

Gordon H.



Very friendly people! Fantastic service!

Karen W.



Very friendly and did excellent with my son.

Stanley V.



Everyone is so nice and worked my kids in for sealants while we were there

Josiah W.



Everyone was so polite and so good with my kids.

Colton W.



Fast, friendly, affordable

Raymond H.



Kid friendly

Chloe P.



On time, personable, friendly, thorough, kind, team environment.

Kirsten B.



I'm pleased with the results of Miles braces

Miles W.



Great care this appointment

Aspen G.



Organized and friendly..

Janine R.



I love the great treatment you get from everybody

Gayle T.



Exceptional service by Cheryl

Alex M.



The staff is very friendly, knowledgeable and the office is very clean. I constantly see them right after a patient uses the equipment take a disinfectant wipe and clean the station before they leave. The dentist is kind,very through, explains what's being done before hand and what the costs would be. The best dentist I have met! Thank you

Dede S.



I have been coming to The Dental Center for years. My visits have always left me feeling better than when I came in. The staff is so friendly and upbeat. I have always received the best of care.

Pamela W.



I've always had great experiences with the hygienists and Very happy with the work dr metzler does…. They all seem to genuinely care about the patient.

Debbie H.



I found the care to be of the highest quality, both in terms of dental care and attentiveness to patient care. Notably, Sam. who was my primary dental assistant, was especially outstanding in all respects, but all care was great.

Edward C.



Best service at affordable price

Tuphan D.



Very nice service

Jasmine M.



on time,good service ,friendly staff

Robert R.



Did very well at getting my daughter to get to know you better before you just took her to do her teeth

Skyaira P.



friendly and efficient attention

Ivan L.



It was a great experience.

Elizabeth F.



I love the employees always nice and pleasant.

Tessa L.



Everyone is fantastic!

Janus H.



The staff is the best.

Michael M.



Friendliness, thorough, and on time

Rebecca C.



always kind , care for my children as if there own great group of women .

Alejandra G.



Friendly employees and it's clean atmosphere.

Alexander T.



Your team is wonderful with Dr. Cochran, Amber, Stacy, Melody and everyone to make a great experience!

Jeff M.



Everyone was so nice especially my Hygienist.

Steven S.



First time great experience…everyone is really nice and professional I loved it wouldn't go anywhere else i was afraid my kids were going to be scared but they treated them with lots of kindness and patient's that they gave in

Aubrey R.



Everyone is always so friendly. They always do a great job.

Allyssa Z.



Very professional and time efficient. Boys were both comfortable.

Aaron A.



This was my second visit to the dental center in Goshen they are wonderful. My first visit was a cleaning. My second was to put my crown back on after it came off. They are awesome thank you so much for the great and fast service.

Sue M.



The hygienist was very good. I had very little pain after my 6 month cleaning.

Douglas M.



love everything!

Emerald A.



love everything

Landon A.



Friendly, efficient, and knowledgeable

Serica E.



Awesome people, I have had the best experience with my dental care.

Larry A.



My experience at the Granger Dental Center was amazing! Megan Yeager was my hygeinist and she was very knowledgeable, polite, professional, and helpful with how I can improve my dental health.

Nathan Y.



Excellent staff with personality plus.

Donald H.



The technician, Julie, did a really good job cleaning my teeth and taking a few x-rays. The dentist, Dr. Cochran, was very pleasant and reassuring. Good job all around. Thanks.

Nellie T.



Everyone in the office is very personable!! Everyone smiled and talked with such ease and with a caring nature. The dentist was honest and gave me options for care. My appointment was at 9:15 and they took me back at that time. Very prompt with your appointments.

Liliana G.



Your office staff was friendly and helpful. I was treated like a valued guest in your office.

Deanna G.



They were great with my daughter

Lizbeth M.



I've been a patient for greater then 20 years. First because they were conveniently located to my home but I've stayed due to the excellent care. Dr Douglas and the staff are always professional & friendly. Particularly like the front office staff. Good communications with me, again always friendly & professional.They deal with insurance issues on my behalf and have worked me…

Don C.



Friendly, on-time service.

Gene P.



Everyone was extremely friendly and professional, making the experience more than pleasant!

Garrett S.



You treat your clients with the upmost respect and understanding to there needs.

Roberta E.



Dr Carrol was the best oral surgeon i have ever seen. I asked him to be gentle when giving the numbing shot and was very gentle when extracting the tooth. I have had little to no pain afterwards. No swelling. He made having my tooth pulled a low key simple non traumatic experience.

Isreal D.



Great drs

Jessica S.



My first visit was yesterday and my hygienist was great and even though the dentist only came to see me briefly, he was also very nice! I feel I was treated well and I will continue going back for all of my dental needs!

Jenny E.



Deanna is very thorough and does an excellent job explaining the work being performed. The hygienist that shares work space with Deanna has cleaned my teeth in the past and is great as well.

Jeff J.



Quality of care. Reasonable charges.

John P.



The hygienist and denist are always very nice and understanding. Great experience for my special needs daughter and me.

Lydwine W.



Great people. Everyone was so friendly. And great price. It was a good experience all around.

Martin M.



I had excellent service here. The staff was super nice and helpful. Also, they did an excellent job on my teeth!

Jaycee L.



I always have good service and it is very easy to make an appointment. There is always just a short wait and they are very efficient!

Emily S.



The dental assistant really cares about your dental health. She is excellent.

Kathy P.



The hygienist was gentle and thorough

Jose G.



Very friendly went out of their way to help

Edward D.



So far the customer service is excellent. The dentist was professional. Scheduling an appointment was easy.

Kelsey B.