Why Front Teeth Dental Crowns May Be the Dental Solution for You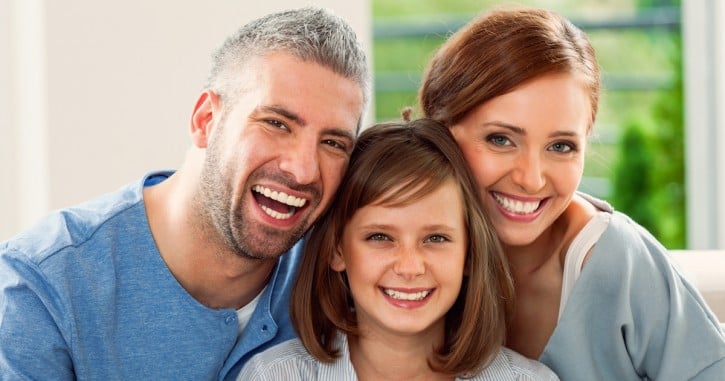 Thanks to advances in dentistry, there are many different dental crowns for many different needs. If you only need to improve the front of your teeth, you'll be happy to hear that there are special dental crowns made especially for your case.
The Beauty of Dental Crowns for the Front of Teeth
Dental crowns can benefit the look, function, and strength of your teeth and smile. Crowns are often recommended over either cosmetic dentistry veneers or cosmetic dental bonding for functional and restorative dental cases. If you think traditional, full dental crowns are the only way to treat damaged teeth, think again. Today, there are options in dental crowns for just the front of teeth called onlays and 3/4 crowns. The difference between these and traditional full crowns is that these cover less of the underlying tooth, which may be ideal for your dental needs.
The Last Word on the Durability of Dental Crowns
Dental care experts say that the great strength of dental crowns is that they can last up to 15 years, even crowns only for the front of teeth. Their longevity improves with gentle daily wear, proper oral care maintenance, and avoiding harmful habits like chewing ice and clenching teeth. Dental crowns tend to last longer than cosmetic dental bonding and are more stain-resistant than cosmetic dentistry veneers.
Why Dental Crowns Are an Affordable Answer
The price of dental crowns can range greatly based on a number of factors, such as specific dental issues, complexity of treatment, and even the location of your dentist. And with an affordable dentist South Bend, your total cost can be surprisingly low. To reduce costs even more, ask an affordable dentist South Bend if they accept insurance, offer payment options, or take discount dental plans like DentRite.
To learn about our family dentistry practice in South Bend, call today at or make an appointment.
The Dental Center offers affordable family dentistry and gentle, compassionate dental care in South Bend. With 4 affiliated practices throughout Indiana, our offices are conveniently located with extended hours to meet your needs. At , we provide most dental services, from basic preventative care and general dentistry to specialized procedures and complete dental reconstruction. We accept most dental insurance plans and offer affordable financial solutions for any budget. Patient satisfaction is our top priority and we strive to provide the exceptional, affordable dental care and personal touch that lead to lasting relationships. A smiling patient is our greatest reward and we look forward to keeping those smiles healthy, beautiful, and bright. Discover an affordable dentist who truly cares at .