Posted under:
General
Posted on: February 24, 2015
Simple and Complex Tooth Extractions: What to Expect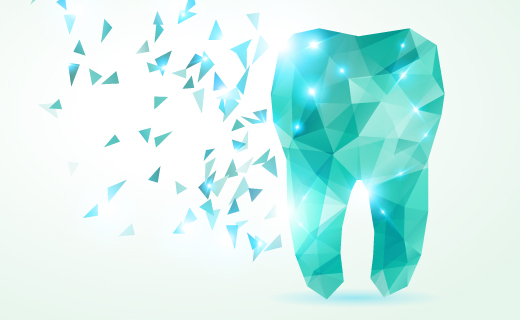 When broken, damaged, or decayed teeth can't be repaired with fillings or endodontic procedures, removing them may be the only option. Tooth extractions are also performed for a variety of other reasons. Examples include removal of baby teeth that don't fall out in time, impacted wisdom teeth, and dental infections that prevent organ transplantation. Two types of extractions can be performed. Simple tooth extractions remove visible teeth. They are usually performed by a general dentist. A surgical extraction is more complicated; it involves a tooth that is impacted inside the jaw and cannot be removed without making an incision. Surgical extractions are often performed by oral surgeons.
Preparing for Tooth Extractions
X-rays and other tests may be performed before your procedure. Before wisdom tooth extraction, a full panoramic x-ray is needed to determine the position of all internal structures that could be affected by the surgery. If you have an infection, a weak immune system, or certain medical conditions, your dentist may prescribe antibiotics to be taken before or after surgery. Never smoke on the day of your surgery, and inform your dentist if you have become sick with a cold or gastrointestinal illness. Follow your pre-surgery instructions carefully.
Controlling Pain During Tooth Extractions
Most affordable dentists can perform simple tooth extractions using a local anesthetic injection. If you are nervous, you may be offered an oral sedative or conscious sedation. Surgical extractions may require general anesthesia or deep sedation. In addition to pain relief medicines, you may receive steroid drugs to help reduce inflammation. If you feel any pain during your procedure, tell your dentist immediately.
After Your Dental Extraction
Experiencing some degree of discomfort is normal after most extractions. Take your prescribed pain medications as directed. Some bleeding is also expected. Ice packs can relieve pain and swelling. Never spit or use a straw within the first 24 hours of an extraction; this can dislodge the newly formed blood clot and may cause a painful condition known as dry socket. The use of medicated dressings can help relieve dry socket symptoms. Call your dentist or oral surgeon if pain, bleeding or other symptoms increase or persist after several days.
To get the dental care you deserve from an affordable dentist in South Bend, call The Dental Center of Indiana today or make an appointment.
---
The Dental Center of Indiana offers affordable family dentistry and gentle, compassionate dental care in South Bend. With 6 affiliated practices throughout Indiana, our offices are conveniently located with extended hours to meet your needs. At The Dental Center of Indiana, we provide most dental services, from basic preventative care and general dentistry to specialized procedures and complete dental reconstruction. We accept most dental insurance plans and offer affordable financial solutions for any budget. Patient satisfaction is our top priority and we strive to provide the exceptional, affordable dental care and personal touch that lead to lasting relationships. A smiling patient is our greatest reward and we look forward to keeping those smiles healthy, beautiful, and bright. Discover an affordable dentist who truly cares at The Dental Center of Indiana.