Posted under:
General
Posted on: February 3, 2015
Seal Your Dental Destiny with a Teeth Sealant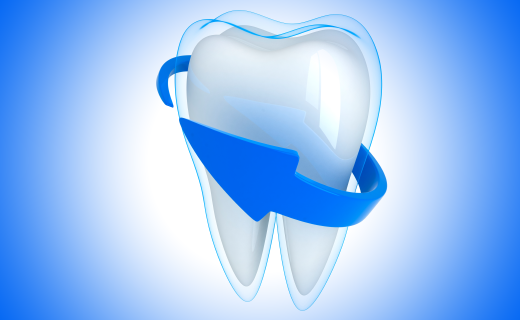 If you're troubled by tooth decay but don't know how to deter the damage, it's time to discover dental sealants. This treatment can defend you from tooth decay and guard you from its pain problems. See how sealants can save your smile.
The Powerful Protection of Dental Sealants – Two of the biggest breakthroughs in the history of dental health have been fluoride and dental sealants. While fluoride is the first step in guarding teeth from the dangers of decay, a teeth sealant adds to the benefits of fluoride to provide total protection. How does this dental wonder work? The treatment is used to seal teeth with a plastic coating to provide a protective barrier that keeps decay at bay.
The Right Age to Get Dental Sealants – Children are prime targets for tooth decay because the chewing surfaces of their teeth tend to have deep grooves where food particles and bacteria can collect and cause cavities. The procedure is ideally performed on newly erupted teeth, both baby teeth to protect young children, and permanent ones to help older kids and teens. But dental sealants can be applied at any age and should be re-applied over the years as they wear away with time. Regular applications are required to ensure long-term protection.
The 5-Step Process to Seal Teeth – A teeth sealant is quick and easy to apply and the treatment is totally painless. And dental insurance often covers the cost of dental sealants, yet this depends on your level of insurance. Ask your dentist if sealants for are right you and about any out-of-pocket costs. The procedure to seal teeth follows these five simple steps:
Your dentist or hygienist will clean the teeth and dry them thoroughly.
To help the sealant adhere to the tooth's surface, an acid solution will be applied.
The teeth sealant will be brushed onto the tooth in a thin layer. The coating will be either white or clear to allow it to blend easily into the tooth's natural color.
The teeth sealant will harden in moments, often through the use of a high-intensity curing light.
The sealant will be permanent for several years, but will need to be checked at regular dental visits to know when it's time to reapply.
To get the dental care you deserve from an affordable dentist in South Bend, call The Dental Center of Indiana today or make an appointment.
---
The Dental Center of Indiana offers affordable family dentistry and gentle, compassionate dental care in South Bend. With 6 affiliated practices throughout Indiana, our offices are conveniently located with extended hours to meet your needs. At The Dental Center of Indiana, we provide most dental services, from basic preventative care and general dentistry to specialized procedures and complete dental reconstruction. We accept most dental insurance plans and offer affordable financial solutions for any budget. Patient satisfaction is our top priority and we strive to provide the exceptional, affordable dental care and personal touch that lead to lasting relationships. A smiling patient is our greatest reward and we look forward to keeping those smiles healthy, beautiful, and bright. Discover an affordable dentist who truly cares at The Dental Center of Indiana.