Posted under:
General
Posted on: February 8, 2016
Flossing is Simple with these Dental Clinic Solutions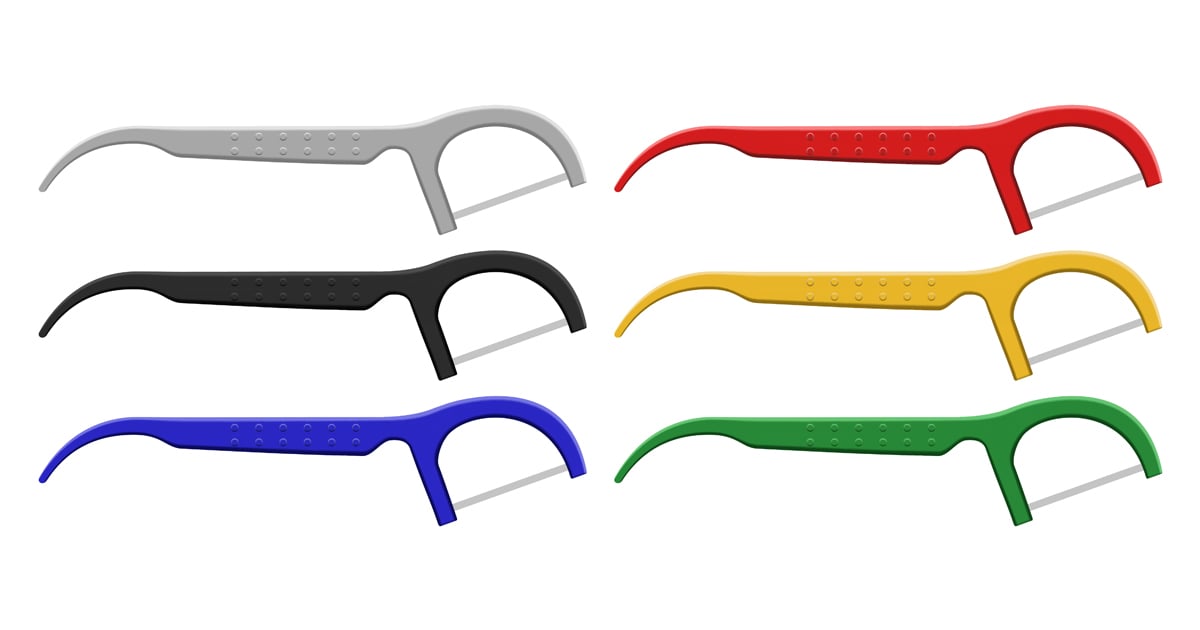 Your dentist may always advise you to floss, but what if you find it too challenging? Discover an easier answer with an interdental brush.
Clean up your Flossing Mess with Interdental Brushes
Believe it or not, flossing isn't the only way to remove plaque and debris between teeth. This should come as good news to people who find flossing to be very difficult or simply don't like to do it. If you're fed up with flossing, a fast and easy alternative is an interdental brush. These are very thin brushes that have a small head with bristles attached by wire. Some of these brushes have a short or specially shaped handle for easier gripping, while others have longer handles more like a toothbrush. They are inserted between the teeth for gentle and easy cleaning. Affordable dentists have recommended them for a long time because research has shown they actually remove plaque better than regular flossing and brushing. They can be reused numerous times, but should be replaced when the wire gets bent or bristles become worn. Talk to your dentist in South Bend about places to find them near you. 
When to Use an Interdental Brush
People have trouble for a variety of reasons. While interdental brushes can be used by anyone, affordable dentists suggest them if you face the following issues:
Braces – The wires and brackets of braces can make it seem impossible to get regular floss between teeth. But interdental brushes can maneuver around braces to remove excess debris from both your teeth and your braces. Ask your dentist in South Bend to teach you to use them properly without damaging your braces.
Gaps in Teeth – Large spaces between your teeth can make flossing more difficult because you may not clean teeth properly. To fix this problem, affordable dentists suggest using an interdental brush to for more complete food and plaque removal.
Limited Mobility – Many people with joint problems, age-related conditions, or other limited mobility issues find interdental brushes much easier alternative to regular floss. Your dental clinic can instruct you on how to use them.
Extensive Dental Work – Do you have dentures, bridges, or implants? These brushes can get into the tight spaces in your dental work to help you keep everything super clean.
Frustration with Flossing – Frustrated with flossing? Ask your dental clinic about interdental brushes. You'll love how fast and easy they make your dental care routine.
To get the dental care you deserve from an affordable dentist in South Bend, call The Dental Center of Indiana today or make an appointment.
---
The Dental Center of Indiana offers affordable family dentistry and gentle, compassionate dental care in South Bend. With 6 affiliated practices throughout Indiana, our offices are conveniently located with extended hours to meet your needs. At The Dental Center of Indiana, we provide most dental services, from basic preventative care and general dentistry to specialized procedures and complete dental reconstruction. We accept most dental insurance plans and offer affordable financial solutions for any budget. Patient satisfaction is our top priority and we strive to provide the exceptional, affordable dental care and personal touch that lead to lasting relationships. A smiling patient is our greatest reward and we look forward to keeping those smiles healthy, beautiful, and bright. Discover an affordable dentist who truly cares at The Dental Center of Indiana.