Posted under:
General
Posted on: March 3, 2023
Find Your Favorite Dentist in South Bend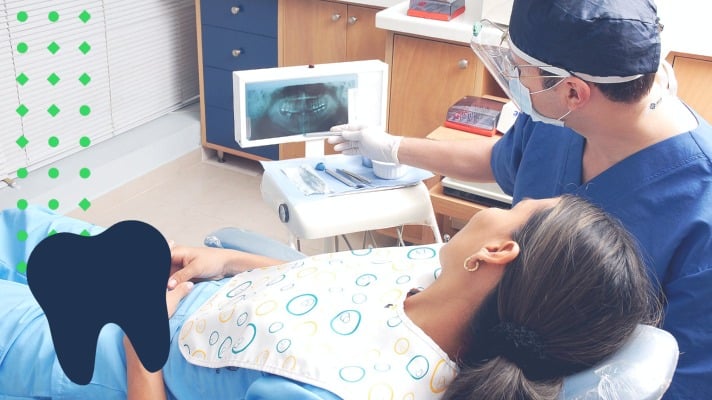 When you step inside our dental office in South Bend, you won't be greeted by a cold, clinical environment. On the contrary, you will find our waiting room to be an inviting space with a warm, welcoming atmosphere. Comfortable furnishings make you feel pampered. At The Dental Center of Indiana, we work hard to create a pleasant environment where you feel relaxed. Our front desk staff will be expecting you for your appointment, and they will extend a friendly greeting, whether you are coming in for the first time or the 10th.
Taking Care of the Paperwork
The first order of business at your first visit is the creation of your patient record. Often, new patients will fill out the required forms online prior to their visit, but we are also happy to have you provide that information when you come in. You should bring your medical history as well as the name and contact information of your previous dental office. If you have a recent set of X-rays, we can ask them to send those over. Also, please bring a list of the medications and dosages you are taking. This helps the dentist safely prescribe any medicine that you may need in the future.
Your Dental Appointment
After a brief interlude relaxing in the waiting room, one of our staff members will lead you to your exam room. There, you will get settled into the dental chair. The staff member will provide you with a protective bib which goes on your chest. You may also get dark glasses if your eyes are sensitive to the overhead exam light.
Once you are comfortable, the hygienist will take a cursory look inside your mouth. This prepares the way for your exam with the dentist, providing a preview of any areas of concern. This will likely be the same hygienist who will later clean your teeth, so it's a great time to get acquainted.
The dentist will arrive shortly to make a thorough examination of your teeth, gums, and bite. Sitting next to your chair, the dentist will take some measurements of your gums to establish a baseline for comparison on future visits. This data goes into your patient chart. If the dentist identifies any issues with your gums and teeth, that information also goes into your chart.
If you have had recent X-rays taken at your previous dental office, we will incorporate those into your patient records too. If not, we will take a new set of X-rays the dentist can refer to as the exam progresses.
During your exam, issues that are cause for further scrutiny include:
Tooth decay
Cracked or chipped teeth
Loose teeth
Loose fillings
Discolored teeth
Receding gumline
Gray or bright red gums
inflammation
Tooth or gum pain
Misalignment of your bite
Using a small, handheld mirror, the dentist can see all the surfaces of your teeth more clearly than you are able to at home. Your X-rays enable the dentist to even see inside each tooth, which is important in catching early signs of damage and decay.
Once the exam is over, you will learn about the condition of your teeth and gums, whether there are issues to address, and your options for treatment. The dentist is always open to questions, so don't hesitate to ask about anything that comes up. Once you and the dentist are on the same page, you can develop a treatment plan that suits you both.
Your next step in your treatment plan will be teeth cleaning. That typically occurs during your next appointment, but sometimes we can fit it in during your first visit.
Putting Sparkle in Your Smile
We recommend regularly scheduled cleanings as an important part of your oral health. For this appointment, you will meet with our hygienist, who will give your mouth a professional polish.
First, you'll undergo a brief exam during which the hygienist assesses your teeth and gums. Then, it's time for the cleaning itself. The hygienist will use dental tools, such as a plaque scraper and dental floss, to remove plaque and tartar buildup on and in between your teeth.
Next, it's time for the polisher. This is a handheld, electric dental tool with a rotary tip. The hygienist may give you the option to choose a flavor of toothpaste before getting to work. The toothpaste is especially gritty, so it gives your teeth a deep clean. The polishing tool hums away as it removes any remaining buildup painlessly.
Once you rinse out the bits of grit, your teeth will feel spotless, and your smile will be more dazzling than ever. It's a great feeling. The hygienist sends you home with samples that help you maintain that fresh feeling at home too.
Appointment Options
You may want to stop by the front desk to make your next appointment on your way out the door. Many patients find this to be the most convenient way. However, we also offer other options that may better suit your style. For example, make your appointment online on our website. It only takes a few moments. You can also give us a call during office hours to make, change or check on your next appointment day and time.
Reliable Dental Care in South Bend
From your first visit forward, we encourage you to rely on The Dental Center of Indiana for your family's complete dental care. As our patients, you are the top priority in everything we do, from a warm welcome when you come in to the stunning smile you take home with you. From scheduling regular check-ups and cleanings in advance to handling dental emergencies, we are here for you.
We are available to answer your questions, address your concerns and help you maintain the health of your teeth and gums now and in the future. Make your next appointment today, either by phone, online or by stopping into our South Bend location. We look forward to hearing from you.