Posted under:
General
Posted on: April 24, 2016
Eight Answers about Living with Invisalign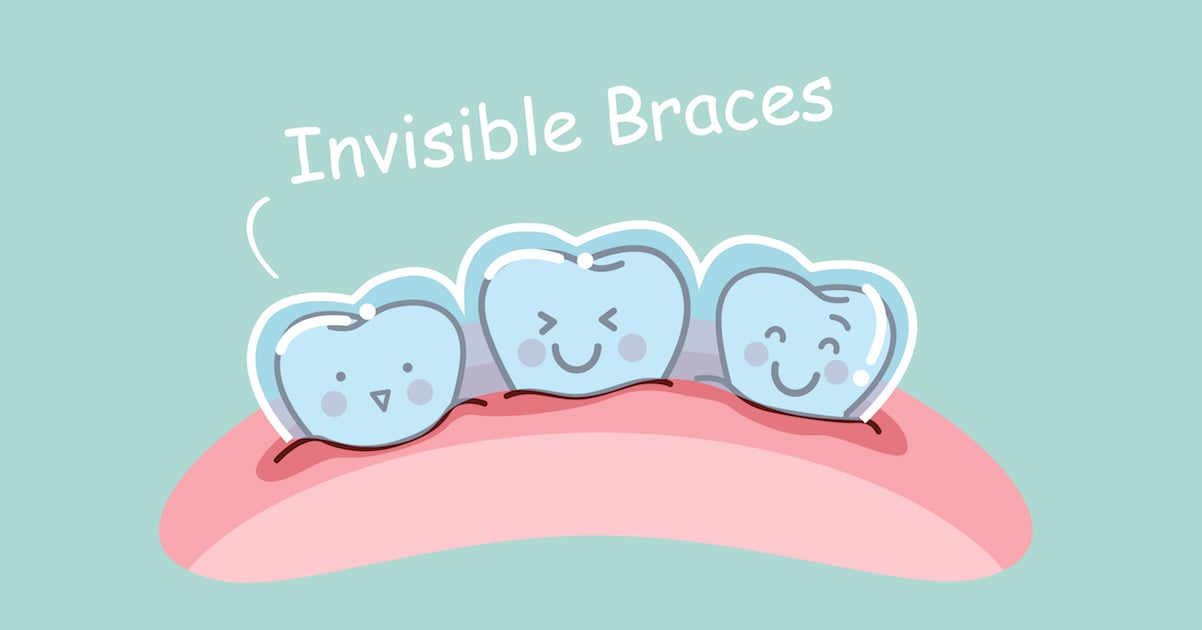 Are you considering straightening your teeth with Invisalign® instead of metal braces? Find out eight important things about living with clear braces.
What shouldn't I eat with Invisalign?
You can enjoy whatever you want since clear braces must be removed before eating. Feel free to enjoy all of your favorite foods, unless otherwise instructed by your Invisalign provider. This makes Invisalign a more carefree and convenient alternative to metal braces, which require restricting many foods. Just be sure to brush and floss your teeth after every meal before reinserting the clear braces.
Can I chew gum with clear braces?
No, because gum will stick to Invisalign. You should remove your clear braces before having any food or snacks to prevent this problem.
Is drinking alcohol allowed with Invisalign?
It's all right to consume a moderate amount of alcohol, as long as you properly clean both your teeth and the clear braces right after since alcohol can be sugary.
Can smoking leave stains on clear braces?
Yes, smoking may cause discoloration.
How much time should I wear Invisalign each day?
You must wear your clear braces for between 20 and 22 hours a day to achieve the best results. Only take them out to eat, brush, and floss.
How long will my treatment be?
Because every person and case is different, the length of your treatment can only be determined by your Invisalign provider. In general, most adults average around 12 months of wear, while the average time for teens can vary based on their needs. Still, this takes much less time than traditional braces, which makes Invisalign a much faster treatment alternative to metal braces.
When do I need to visit my Invisalign provider?
Your Invisalign provider will want to see you on a regular basis, which is about once every four to six weeks. These visits ensure that you're progressing properly.
What if I accidentally travel without my clear braces?
It depends on how long you go without them. They should still fit if you're only away for a brief amount of time, but you may feel some slight discomfort at first. If you're away for a while, you must alert your Invisalign provider, who can help you handle the dilemma.
To get the dental care you deserve from an affordable dentist in South Bend, call The Dental Center of Indiana today or make an appointment.
---
The Dental Center of Indiana offers affordable family dentistry and gentle, compassionate dental care in South Bend. With 6 affiliated practices throughout Indiana, our offices are conveniently located with extended hours to meet your needs. At The Dental Center of Indiana, we provide most dental services, from basic preventative care and general dentistry to specialized procedures and complete dental reconstruction. We accept most dental insurance plans and offer affordable financial solutions for any budget. Patient satisfaction is our top priority and we strive to provide the exceptional, affordable dental care and personal touch that lead to lasting relationships. A smiling patient is our greatest reward and we look forward to keeping those smiles healthy, beautiful, and bright. Discover an affordable dentist who truly cares at The Dental Center of Indiana.