Posted under:
General
Posted on: May 16, 2016
Dental Care for an Abscessed Tooth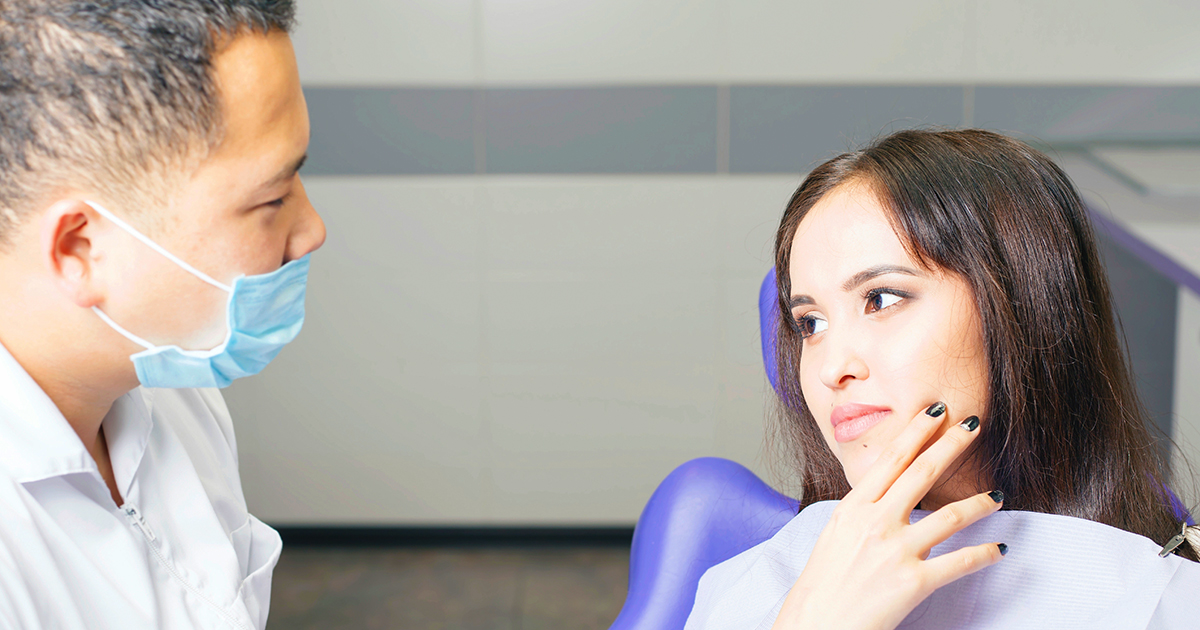 An abscessed tooth can be an extremely painful problem. It's caused by bacterial infection at the root of a tooth or between the gums and teeth. It's usually related to severe tooth decay, but trauma and gum disease can also be causes or contributing factors. Advanced abscesses involve infection of the tooth's inner pulp. In severe cases, the infection can spread to the bone supporting the tooth.
How to Know if You may Have an Abscessed Tooth
The following symptoms can indicate a tooth abscess:
Fever
Swelling in upper or lower jaw
An open sore on the gums
Drainage from a gum sore
Tooth pain that may be sharp, gnawing, shooting, or throbbing in nature
Pain when chewing
Bitter taste
Foul-smelling breath
Sensitivity to hot or cold foods
Red, swollen gums or gum tenderness
Swollen lymph glands in the neck
Abscessed Tooth: Diagnosis and Treatment
Your dentist can diagnose an abscessed tooth during an exam. In addition to visible symptoms such as swelling, redness, and erosion around the bone, evidence found on X-rays can confirm the presence of infection. The goal of treatment is to eliminate the infection, save the tooth, and prevent serious complications. A variety of treatments are used to drain the abscess, control infection, and relieve painful symptoms, including:
Drainage of the abscess through root canal therapy or through an incision in the gum tissue
Root surgery to remove diseased tissue after the infection has healed
Tooth extraction
Pain relief through laser therapy
Antibiotic treatment
Over-the-counter pain medications
Salt water rinses
Is it possible to prevent an Abscessed Tooth?
While there is no way to guarantee that you will never develop an abscessed tooth, getting regular professional dental care and following good oral hygiene practices can reduce your risk. If you experience tooth pain, gum swelling, sensitivity, or other symptoms, see your affordable dentist in South Bend promptly.
Search for "Affordable Dentist in South Bend Affordable Dental Care"
If you suspect that you have an abscessed tooth, whatever you do, don't ignore it! Complications from untreated abscesses can be serious. Search results for "affordable dentist in South Bend affordable dental" can help you locate the best dental care resources in your area if you don't already have a dentist.
To get the dental care you deserve from an affordable dentist in South Bend, call The Dental Center of Indiana today or make an appointment.
---
The Dental Center of Indiana offers affordable family dentistry and gentle, compassionate dental care in South Bend. With 6 affiliated practices throughout Indiana, our offices are conveniently located with extended hours to meet your needs. At The Dental Center of Indiana, we provide most dental services, from basic preventative care and general dentistry to specialized procedures and complete dental reconstruction. We accept most dental insurance plans and offer affordable financial solutions for any budget. Patient satisfaction is our top priority and we strive to provide the exceptional, affordable dental care and personal touch that lead to lasting relationships. A smiling patient is our greatest reward and we look forward to keeping those smiles healthy, beautiful, and bright. Discover an affordable dentist who truly cares at The Dental Center of Indiana.