Posted under:
General
Posted on: August 8, 2016
Common Teen Tooth Issues from Childrens Dentist in Indiana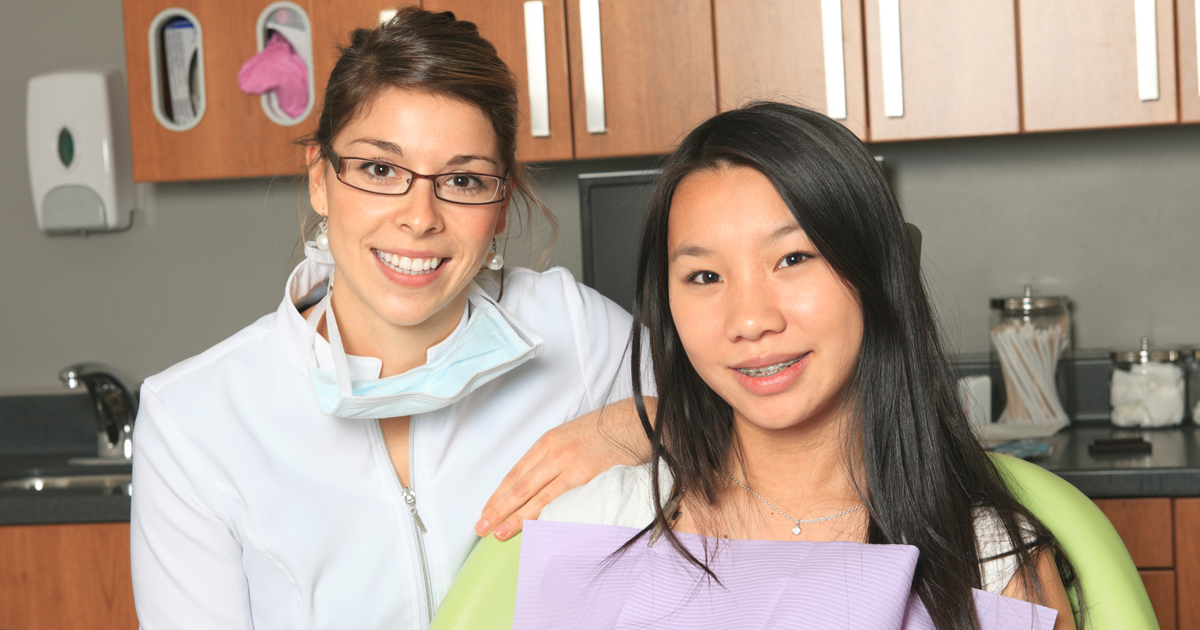 If your kids have healthy, happy smiles, you probably want to do everything you can to ensure that they keep them. Although human teeth are designed to last a lifetime, many dental problems affect children and teens as they grow up. Frequent visits to a qualified dentist can prevent most of these problems from advancing to more serious conditions like advanced gum disease or even tooth loss. Listed below are the most common dental problems your kids may face.
Dental Caries, or Cavities, in Kids and Teens
Cavities are one of the most common childrens dental health problems, and they are largely preventable. Eating foods that are sugary and starchy leads plaque to form on teeth. Plaque bacteria produce acids that eat away at the surface of tooth enamel. As the damage progresses, holes called cavities develop. Vigilant oral hygiene removes plaque before the process of decay can take hold. To improve your kids teeth health, make sure they brush and floss regularly and keep all dental appointments.
Irregular Tooth Spacing and Growth
It's not unusual to see teens and adolescents with braces. Orthodontic treatment can correct a wide range of problems related to irregular tooth growth and spacing including crooked teeth, crowded teeth, overbite, improper jaw position, under-bite, and more. If your child or teen's dentist believes braces or other advanced treatments can help your child, he or she will refer you to an orthodontist. Some dentists think that all children should see a specialist for an orthodontic evaluation.
Impacted Wisdom Teeth: A Common Kids Teeth Health Issue
Wisdom teeth, or third molars, usually erupt between the ages of 15 and 25. Sometimes they grow in normally, but many wisdom teeth become impacted or trapped inside the jaw and cannot erupt properly. Impaction can cause pain, swelling and infection, or even cyst formation inside the jaw. In these cases, a dentist or an oral surgeon must extract the impacted teeth. Surgery to remove third molars usually requires anesthesia, but a full and swift recovery is expected. Although it usually requires general anesthesia, third molar extraction is associated with a full and fast recovery in teens and young adults.
The Threat of Gingivitis and Periodontitis in Teens
Gum disease is another childrens dental health problem. Mild gum disease is called gingivitis. Symptoms include bleeding gums and slight swelling or redness. At this stage, the damage is often reversible. Left untreated, the disease can progress to periodontitis. Pockets of infection form at the gum line, and tooth loss may occur at this stage. Gum disease, like tooth decay, is generally preventable. Good oral hygiene and regular dental visits are the best way to prevent it.
How to Find Children Dental South Bend Resources
If you're searching for the best dentist South Bend has, phone directory or online listings for "children dental South Bend" can help. Simply type "best dentist South Bend" into your search engine to reveal the top selections, and choose one of the city's best-qualified dentists for your child or teenager.
To get the dental care you deserve from an affordable dentist in South Bend, call The Dental Center of Indiana today or make an appointment.
---
The Dental Center of Indiana offers affordable family dentistry and gentle, compassionate dental care in South Bend. With 6 affiliated practices throughout Indiana, our offices are conveniently located with extended hours to meet your needs. At The Dental Center of Indiana, we provide most dental services, from basic preventative care and general dentistry to specialized procedures and complete dental reconstruction. We accept most dental insurance plans and offer affordable financial solutions for any budget. Patient satisfaction is our top priority and we strive to provide the exceptional, affordable dental care and personal touch that lead to lasting relationships. A smiling patient is our greatest reward and we look forward to keeping those smiles healthy, beautiful, and bright. Discover an affordable dentist who truly cares at The Dental Center of Indiana.