Posted under:
General
Posted on: October 21, 2022
Celebrate Dental Hygiene Month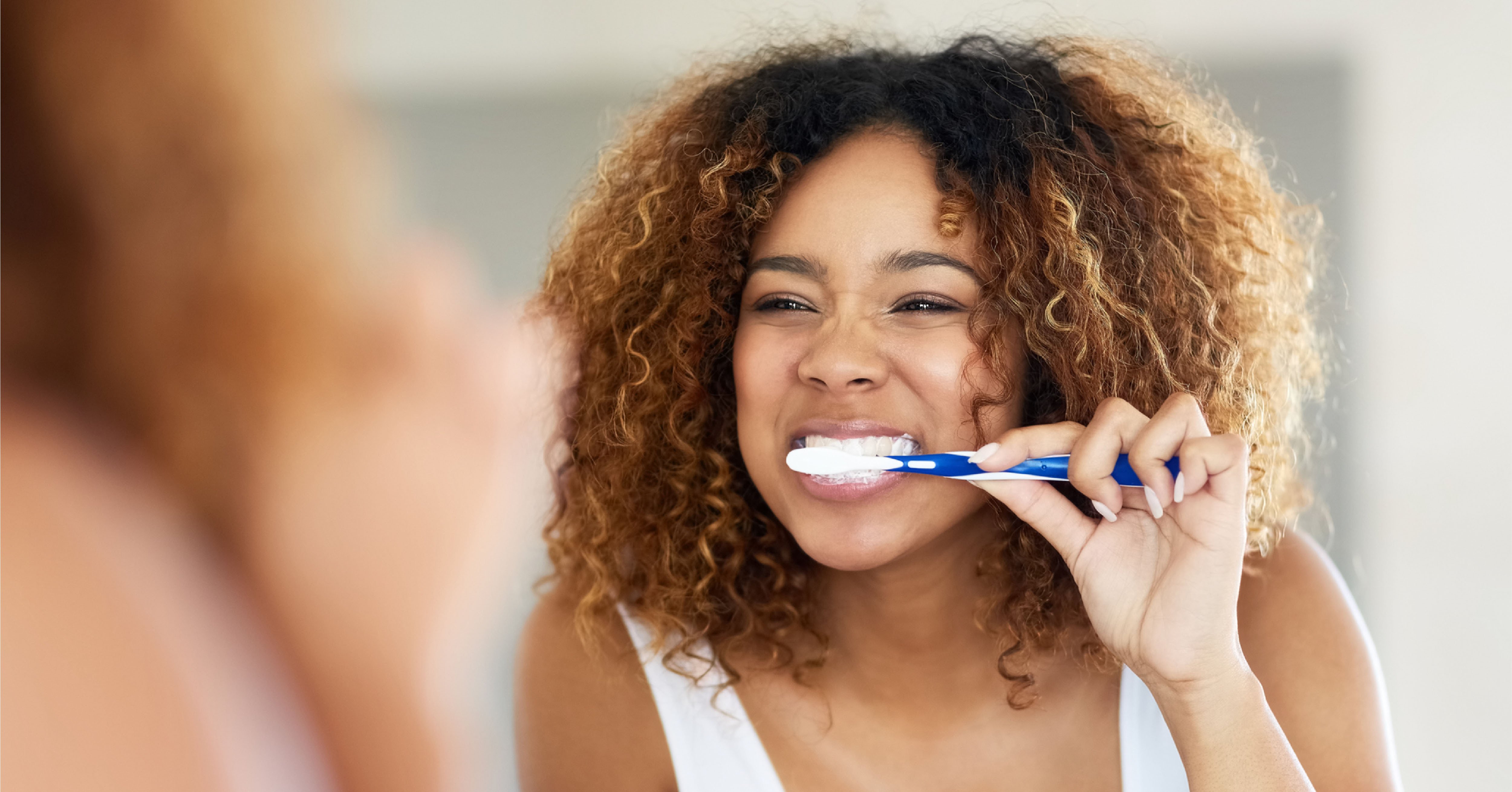 What comes to mind when you think about October? For many, October brings thoughts of the beauty of the changing leaves, cooler weather, trick-or-treating, and scary movies. But what about dental hygiene? You might be surprised to learn that October is also National Dental Hygiene Month!
Dental hygiene refers to the daily habits you engage in to support the health of your teeth and gums, including brushing, flossing, and seeing your dentist regularly for check-ups and professional cleanings. To celebrate National Dental Hygiene Month, we're focusing on the healthy habits you need to achieve a healthy mouth and the hard-working dental hygienists who are dedicated to keeping your smile healthy.
Keeping Your Teeth and Gums Healthy
Before we talk about what you can do to practice good oral hygiene, let's take a moment to recognize our dental hygienists! These licensed dental professionals work side-by-side with dentists and play an essential role in your oral health. Most dental hygienists complete an accredited program that takes about two years to complete, and they must also complete comprehensive written and clinical exams before earning state licensure.
While dental hygienists mainly focus on the prevention and treatment of dental problems that affect your teeth and gums, they also perform a variety of other duties. Your dental hygienist thoroughly cleans your teeth to remove all traces of plaque and tartar. They can also recommend preventative treatments for common dental issues and tell you about ways that you can improve your brushing and flossing techniques at home. Dental hygienists are also trained in educating patients about the role good nutrition plays in dental health. In addition to providing direct treatment to patients, dental hygienists can also work as administrators, educators, and researchers with additional education.
Schedule an appointment today for a professional cleaning and checkup and see for yourself what our dental hygienists can do for you!
Why Is Dental Hygiene Important?
Dental hygiene is essential for preventive care, and practicing excellent oral hygiene is the primary way to keep your mouth healthy and prevent dental problems, including tooth decay and gum disease. Having good dental hygiene can even prevent tooth loss. Having a healthy smile not only improves your self-confidence; it can also improve your overall health. Untreated dental problems can negatively affect your general health by increasing your risk of serious problems like diabetes, heart disease, and stroke. As you can see, prioritizing dental hygiene can go a long way toward improving the health of your teeth and gums and the rest of your body.
How Can I Celebrate Dental Hygiene Month?
Although Dental Hygiene Month is celebrated every year in October, it's important to have good oral hygiene all year long. Follow these tips to find out how you can fine-tune your daily routine and improve the health of your smile.
Brush Your Teeth
Of all the things you can do at home to promote good oral hygiene, brushing your teeth every day is at the top of the list. Brushing twice a day for at least two minutes every time greatly reduces your risk of tooth decay and gum disease by eliminating harmful plaque bacteria before they can harden into tartar. Concerned that you're not brushing your teeth correctly? Ask your dental hygienist for tips on how you can brush your teeth more effectively. You can also follow these five steps to help you improve your brushing technique:
1. Place your toothbrush at about a 45-degree angle and aim the bristles toward the gums
2. Use short, gentle strokes as you brush back and forth
3. Brush the top surfaces of your teeth and the outer surfaces
4. To effectively clean the inner surfaces of your teeth, hold your toothbrush vertically
5. Don't forget to brush your tongue to eliminate bacteria
Remember to take the time needed to brush all surfaces of your teeth thoroughly. Our dentists and dental hygienists follow the recommendations set by the American Dental Association and encourage our patients to brush their teeth for two minutes twice each day. Try to use a new toothbrush every three months, whenever you're sick, or if the bristles appear frayed.
Flossing
Prioritize flossing at least once a day. Flossing is a healthy habit that helps you remove plaque and food debris from areas of your mouth that you can't easily reach with a toothbrush. Removing these harmful particles by flossing every day greatly reduces your risk of gum disease and tooth decay. If plaque isn't removed on a daily basis, it hardens into a tough substance called tartar. Tartar can only be removed by your dental hygienist and can lead to gum disease if allowed to accumulate.
Rinse With Mouthwash
It's also important to rinse with mouthwash after you brush and floss. Using mouthwash provides many benefits to your oral health, including freshening your breath, strengthening tooth enamel, eliminating bacteria, and preventing gum disease and tooth decay. Remember that although mouthwash is beneficial, it should never be used as a substitute for brushing and flossing your teeth every day.
Schedule Regular Dental Appointments
When was the last time you scheduled a dental checkup and professional cleaning? Checkups and cleanings are essential to preventing a variety of common dental problems, such as tooth decay and gum disease, and they're also a great way to ensure that you have healthy teeth and gums. Celebrate Dental Hygiene Month by making an appointment with a dentist in South Bend. During your appointment, your dentist will check your teeth and gums for the first signs of any problems, and your dental hygienist will carefully clean your teeth to remove plaque and tartar. You'll also receive professional advice on the adjustments you can make to your daily routine to improve the health of your mouth.
Don't forget to show your appreciation for your dental hygienist! These hardworking professionals are dedicated to improving their patient's oral health all year, not just during October. Our team of dentists and dental hygienists is here for all of your dental needs. Schedule your appointment today!