Brush Your Teeth and Preserve Your Health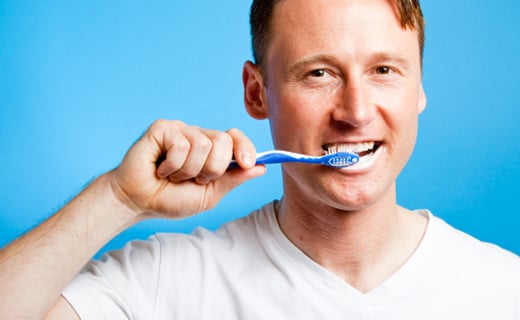 Affordable dentists provide professional services to help correct common problems like cavities and alignment issues, but the most important dental care measures start at home. Brushing your teeth has many benefits, including fresher breath, fewer tooth stains, and prevention of tooth decay. It also lessens your risk of gum diseases like gingivitis and periodontitis. Most people know that these conditions lead to early tooth loss, but many don't know that they are also associated with major health problems like cardiovascular disease, pneumonia, and diabetes.
Plaque is the sticky substance that forms on the surfaces of your teeth. When it combines with the starches and sugars contained in foods you eat, the mixture creates an acid that attacks your enamel, which over time leads to tooth decay. Plaque also irritates your gums and causes inflammation. Gum disease in its earliest stages is called gingivitis, and it can be reversed if diagnosed and treated in time. Symptoms include red, inflamed or sore gums, and gums that bleed when you brush your teeth. If left untreated, gum disease will cause your gum tissues to separate from your teeth and form pockets containing bacteria and pus. Eventually, the infection will destroy the bone that supports your teeth. When this occurs, teeth will become loose and may have to be extracted.
Brushing your teeth regularly removes damaging plaque and helps to prevent gum disease. Dental floss removes plaque from between teeth where your brush can't reach, so don't forget to floss daily. Dentists advocate brushing twice every day with fluoride toothpaste to prevent tooth decay and gum disease. When it is possible, you should also brush after eating a sugary snack or starchy meal. When your toothbrush's bristles look worn or start to fray, replace the brush immediately. Eating a healthy, balanced diet and avoiding sugary snacks and sodas can also protect your dental health. Be sure to see your dentist for regular dental exams.
To learn about our family dentistry practice in South Bend, call The Dental Center of Indiana today or make an appointment.
---
The Dental Center of Indiana offers affordable family dentistry and gentle, compassionate dental care in South Bend. With 6 affiliated practices throughout Indiana, our offices are conveniently located with extended hours to meet your needs. At The Dental Center of Indiana, we provide most dental services, from basic preventative care and general dentistry to specialized procedures and complete dental reconstruction. We accept most dental insurance plans and offer affordable financial solutions for any budget. Patient satisfaction is our top priority and we strive to provide the exceptional, affordable dental care and personal touch that lead to lasting relationships. A smiling patient is our greatest reward and we look forward to keeping those smiles healthy, beautiful, and bright. Discover an affordable dentist who truly cares at The Dental Center of Indiana.