Are Dentures in Your Future? These 7 Signs Say Yes.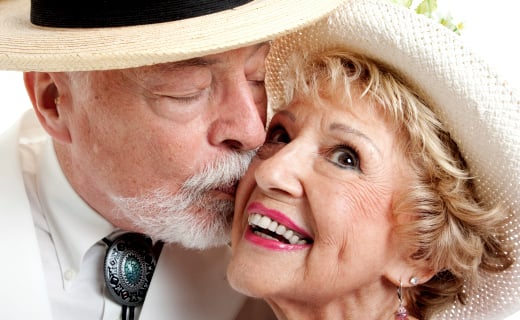 Dentures aren't just for grandparents. If you've taken good care of your teeth and gums, you might get to enjoy your natural teeth for a lifetime. However, if you haven't had such great luck with your dental health, some type of removable or permanent denture may be in your future. The good news is that today's dentures are far more comfortable and perform better than your grandfather's set. If one or more of the following warning signs ring true, don't panic. It might mean that you'll eventually need dentures, but the advanced options available will greatly improve your oral health and general well being.
You don't see your dentist twice a year. Routine dental check-ups allow your dentist to discover and treat developing problems before they cause serious damage. If dental disease progresses and requires extractions, dentures may start calling your name.
You're too embarrassed to smile. Some people wear dentures because they were unhappy with the appearance of their natural teeth.
You have loose or shifting teeth, or the gaps between them are getting wider. These symptoms often indicate bone loss related to undiscovered periodontal disease. If bone loss is severe, tooth loss may be inevitable.
You have bleeding, swollen, tender, or red gums. If you treat early gum disease aggressively, you might escape permanent damage. However, if you let periodontal disease progress until it causes tooth loss, you're headed for denture territory.
You find it difficult to consume hard or chewy foods. Problems chewing foods with challenging textures can be a sign of tooth fracture, gum disease, decay and other problems that could eventually result in an extraction and a need for tooth replacement.
You have frequent or severe tooth pain, and you've ignored it. A bad toothache can be a signal that decay has progressed to a tooth's pulp. Whenever teeth are badly damaged and left untreated, there's a chance that conservative treatments won't be enough to save them.
You've already lost one or more teeth. To replace them and prevent shifting and other problems, dentures may be the most practical and affordable option.
The best dentures will showcase your best smile, so if you're ready to regain a gorgeous smile, and say goodbye to tooth pain, affordable quality dentures could be the perfect solution. Make an appointment with your dentist in South Bend today to talk about your options.
To learn about our family dentistry practice in South Bend, call The Dental Center of Indiana today or make an appointment.
---
The Dental Center of Indiana offers affordable family dentistry and gentle, compassionate dental care in South Bend. With 6 affiliated practices throughout Indiana, our offices are conveniently located with extended hours to meet your needs. At The Dental Center of Indiana, we provide most dental services, from basic preventative care and general dentistry to specialized procedures and complete dental reconstruction. We accept most dental insurance plans and offer affordable financial solutions for any budget. Patient satisfaction is our top priority and we strive to provide the exceptional, affordable dental care and personal touch that lead to lasting relationships. A smiling patient is our greatest reward and we look forward to keeping those smiles healthy, beautiful, and bright. Discover an affordable dentist who truly cares at The Dental Center of Indiana.