Posted under:
General
Posted on: July 28, 2016
8 Habits that Sabotage Good Dental Care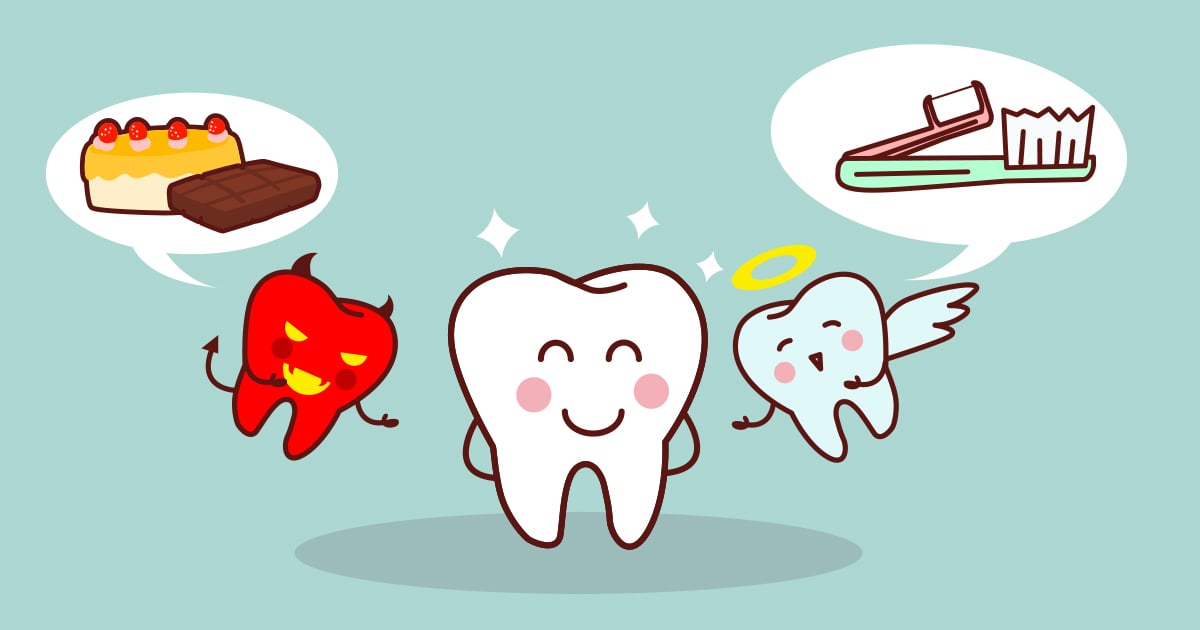 Dentists frequently see patients with worn teeth, tooth injuries, cavities, chips, cracks, and gum disease. In some cases, the damage was caused by a bad dental habit. We all have a few bad habits, and some of them can do serious damage to our dental health. If you recognize your bad behaviors and change them, you may prevent many expensive and potentially serious dental problems throughout your life. Here are eight of the most common bad dental habits. If any of them are yours, it's time to let them go.
8 Bad Dental Habits you should Give up Now
Drinking carbonated soda is a habit many people have a hard time breaking. Soda is sugary and acidic, and consuming large amounts contributes to decay and cavity formation. Drink water instead.
Chewing ice seems harmless enough, but the hardness of ice can chip or crack your teeth. Dentists recommend chewing sugarless gum instead. You can even try drinking cold water as an alternative.
Eating starchy junk food is bad for your teeth and your body. Starchy and sugary foods leave a residue that contributes to plaque formation and tooth decay. Clean up your diet for the sake of your teeth.
Using your teeth as a tool. Opening bags and bottles with your teeth can crack your natural teeth and destroy dental restorations. Use your hands or scissors to open bottles and bags, so you can spend less time in the family dentistry clinic.
Chewing pencils or pens damages tooth enamel and can chip or crack your teeth. Use writing utensils for writing, and chew on something healthier like sugarless gum.
Brushing too hard may seem like a good dental care habit, but it actually erodes tooth enamel. Family dentistry professionals suggest you brush gently in a circular motion with a soft-bristled toothbrush.
Smoking cigarettes or chewing tobacco is a terrible habit for many reasons. Besides staining your teeth, it can cause gum disease and oral cancer. If you can't quit smoking on your own, seek professional help at your family dentistry clinic.
Grinding your teeth is a habit you might not realize you have, but it can cause serious damage to your teeth. If you clench or grind your teeth at night, you may need to wear a dental care appliance called a night guard. Ask your dentist for advice.
Seek out the Best Dentist South Bend Has to Offer
The best dentist South Bend offers is the one who can help you break your bad habits and start forming good ones. To enhance your smile and hold onto your original teeth for life, make sure to keep your scheduled dental appointments, and constantly examine behaviors that can compromise your dental care efforts.
To learn about our family dentistry practice in South Bend, call The Dental Center of Indiana today or make an appointment.
---
The Dental Center of Indiana offers affordable family dentistry and gentle, compassionate dental care in South Bend. With 6 affiliated practices throughout Indiana, our offices are conveniently located with extended hours to meet your needs. At The Dental Center of Indiana, we provide most dental services, from basic preventative care and general dentistry to specialized procedures and complete dental reconstruction. We accept most dental insurance plans and offer affordable financial solutions for any budget. Patient satisfaction is our top priority and we strive to provide the exceptional, affordable dental care and personal touch that lead to lasting relationships. A smiling patient is our greatest reward and we look forward to keeping those smiles healthy, beautiful, and bright. Discover an affordable dentist who truly cares at The Dental Center of Indiana.