4 Bad Dental Habits Threatening Your Teeth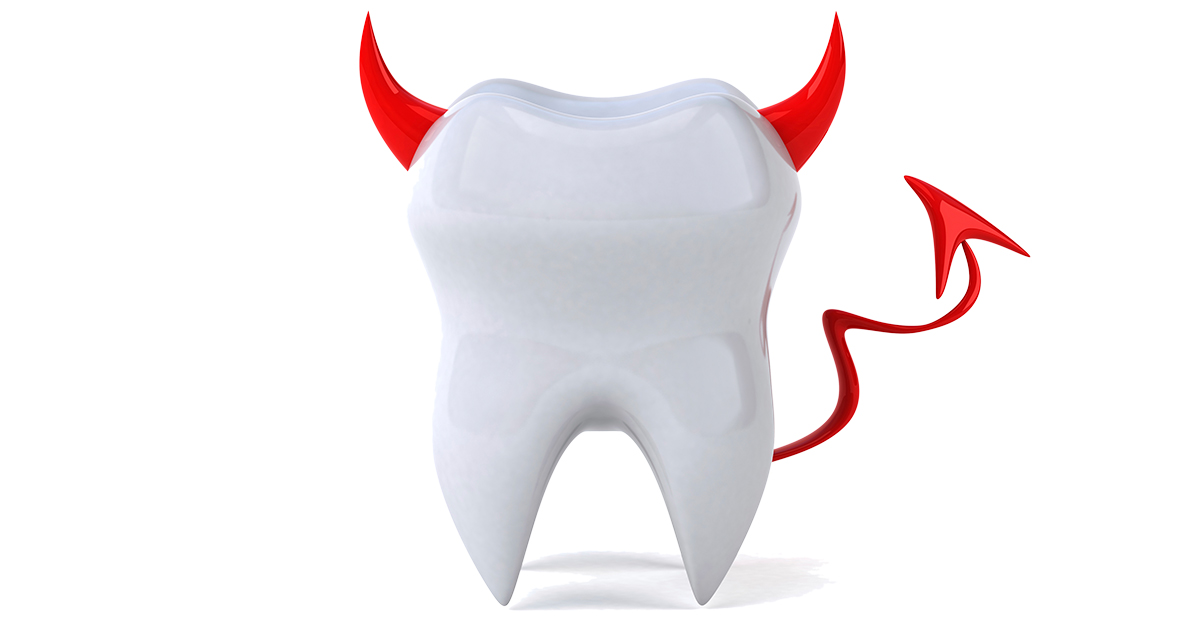 Over time, bad dental habits can sneak up on you and sabotage your smile. Find out how to cure bad dental habits before they do dental damage.
Teeth Grinding: Many kids and adults develop the habit of grinding their teeth during the day or at night. This is actually a dental care disorder called bruxism and it can cause cracked teeth, tooth enamel erosion, jaw pain, headaches, and more. It's often due to anxiety or stress and many people don't even realize they're doing it. To correct this harmful habit, your dentist can create a mouth guard for you to wear at night to prevent the grinding. To get to the root of the problem, it can help to talk to a psychologist and ask about ways to better cope with any stress or tension.
Chewing Ice and Drinking Harmful Beverages: Chewing or crunching on ice cubes is a common habit that can cause teeth to chip, crack, and break. And sipping on sugary or acidic beverages can erode tooth enamel and lead to tooth decay. Want to know how to cure bad dental habits like these? Simply choose something healthier to chew, like apples or carrots, and switch to crushed ice in drinks. And try to limit your intake of highly sugary and acidic drinks, or at least sip them through a straw that's positioned far behind your teeth to reduce their contact chance of contact.
Using Teeth as Tools: Have you ever used your teeth to tear off a price tag, rip open a package, open a bottle cap, or hold a pen? These are very bad dental habits that can do major damage to your teeth. When it comes to how to cure bad dental habits like these, dental care experts advise keeping tools nearby to avoid the temptation of using your teeth.
Improper Dental Care: Bad dental habits can develop when people claim they don't have the time or are too tired to practice proper dental care. However, good oral hygiene is as fast and easy as brushing twice a day, flossing once a day, and getting regular professional cleanings. For the best results from your dental care routine, replace your toothbrush every three or four months and ask your dentist for tips on proper flossing.
To get the dental care you deserve from an affordable dentist in South Bend, call The Dental Center of Indiana today or make an appointment.
---
The Dental Center of Indiana offers affordable family dentistry and gentle, compassionate dental care in South Bend. With 6 affiliated practices throughout Indiana, our offices are conveniently located with extended hours to meet your needs. At The Dental Center of Indiana, we provide most dental services, from basic preventative care and general dentistry to specialized procedures and complete dental reconstruction. We accept most dental insurance plans and offer affordable financial solutions for any budget. Patient satisfaction is our top priority and we strive to provide the exceptional, affordable dental care and personal touch that lead to lasting relationships. A smiling patient is our greatest reward and we look forward to keeping those smiles healthy, beautiful, and bright. Discover an affordable dentist who truly cares at The Dental Center of Indiana.