About Us
Welcome to The Dental Center of Indiana
We are happy to offer you and your entire family exceptional dental care in South Bend. We offer full-service dentistry combined with compassionate patient care. With locations in South Bend, Niles, Mishawaka, Goshen, Warsaw, Granger, Plymouth, and La Porte, most with extended hours and weekend hours, there is sure to be an office that suits your needs. At The Dental Center of Indiana, we pledge to make your visit to our office a smile-worthy experience!
All of our offices in South Bend provide most dental services including dental hygiene, dentures, pediatric dentistry and numerous cosmetic procedures among many other services. We accept most insurance plans and offer financial solutions for any budget. Building rewarding and lasting relationships with our patients is important to us. We strive for excellence in all we do and look forward to helping you smile brightly now and for years to come. Experience the difference with The Dental Center of Indiana.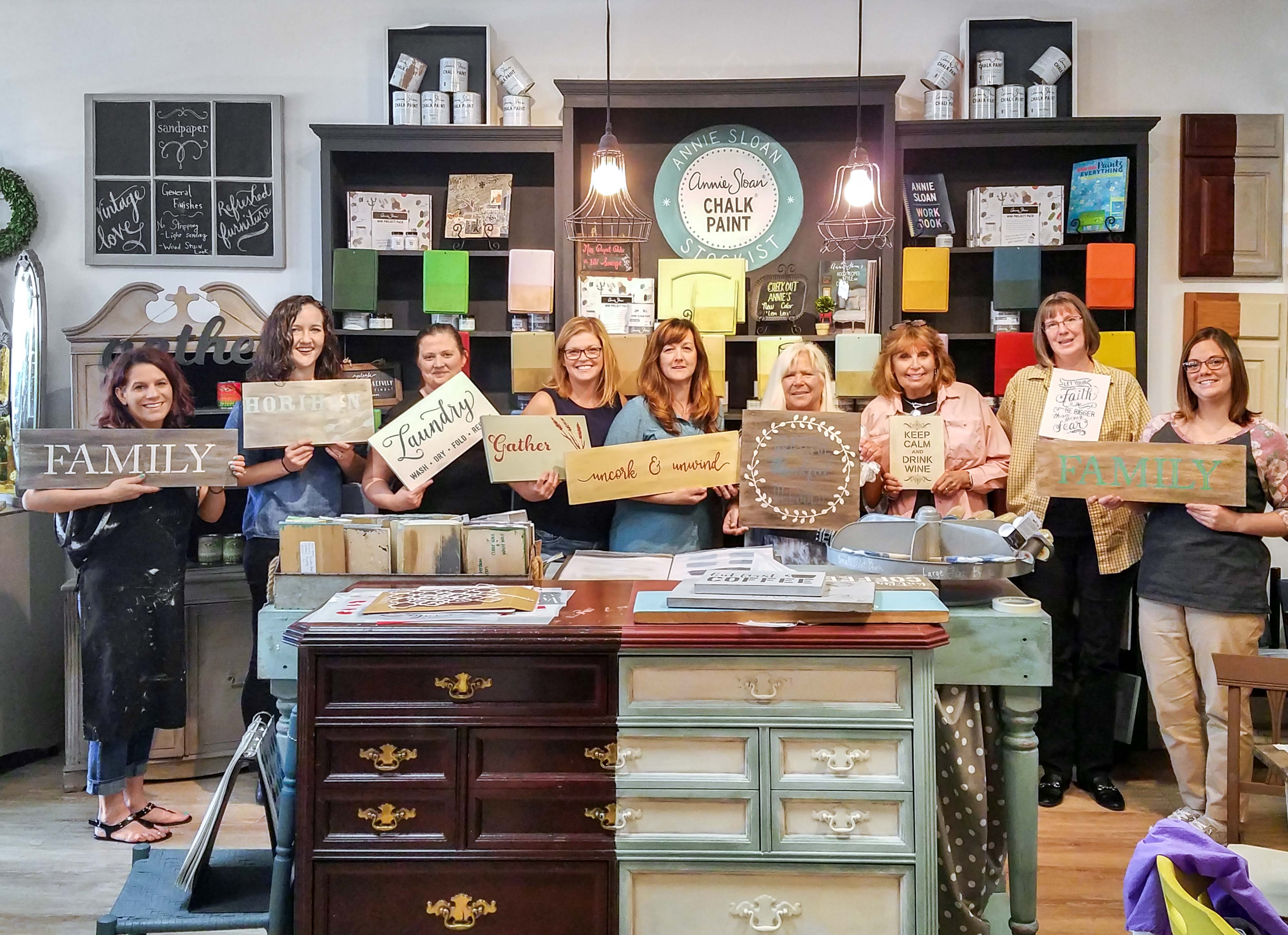 The Midwest team spent some team building time after their recent Office Managers meeting. Thank you to Karen, our hostess at Sandpaper (www.facebook.com/sandpapervintagelove), for teaching these ladies how to make their own signs. They learned several painting techniques, enjoyed each other's company, bonded as a team and had a lot of fun!
Left to right: Michelle Mauck – Crown Point, Ashleigh Horihan – Foehr Group, Grace Gregson – East Peoria, Trista Anderson – Dunlap/Camp St, Debbie McCarthy – Munster, Meg Peters – Granger, Karen Austgen – SB Pedo, Maureen Rinard – Mishawaka, Stacey Franklin – SB Adult